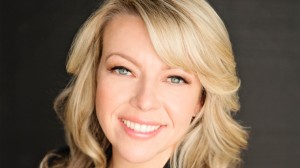 Jessica Anderson
Jessica Anderson – Anderson Keuscher, PLLC
Jessica Anderson is a family law attorney with Anderson Keuscher, PLLC. She joins The Alice Morning Show every Friday morning to talk all things family law during the The Alice Morning Show Love Court. The Alice Morning Show would also like to give Jessica mad props for her twerking skills. Thanks for being such a great sport, Jessica!! We know we can be evil.
 Love Court Off The Record
For even more of Jessica, check out the Love Court Off The Record podcast below!
Have a Question for Jessica?
If you have a question for Jessica Anderson, just send in the email form below.
Please check out some of Jessica's responses to questions from other BFF's here.
By sending Ms. Anderson an email through this portal, you understand that your question and her answer will be posted anonymously on the Alice website.  Ms. Anderson's response has been prepared for informational purposes only and is not intended to be legal advice. Transmission of the information is not intended to create, and receipt does not constitute, an attorney-client relationship. No person should act upon this information without seeking their own independent counsel.
More About Jessica Anderson
Jessica began practicing family law in 2002 at Woodburn and Wedge. She was made partner in 2010. In 2012 she left Woodburn and Wedge in order to fulfill a long-time dream of owning her own practice, formerly known as Anderson Family Law, Chtd. In 2013, John Keuscher, a friend and colleague joined the firm, which is now known as Anderson Keuscher, PLLC.
In all cases, Jessica brings to the table substantial litigation experience and business acumen. She is committed to service and efficiency and makes an investment in every client relationship. Jessica strives to make a positive difference in the lives of her clients and their children and achieve the best possible outcome on their behalf. Jessica often utilizes her own life experiences and practical knowledge of blended families and divorce to help her clients through the challenges they face in co-parenting post-divorce.
Jessica is a 5th generation Nevadan, born and raised in Reno. Jessica is a graduate of the University of Oregon, where she majored in Political Science. She received her J.D. from the University of San Francisco, where she actively participated in numerous legal advocacy programs in the Bay Area. She is a member of the State Bar of Nevada and the Washoe County Bar Association.
Jessica has served as the Chair of the Family Law Section of the State Bar of Nevada (2015-2016). For 8 years, Jessica served on the Executive Council of the Family Law Section, a group that oversees the business of the Family Law Section with respect to important family law issues.
She is a registered lobbyist for Nevada Justice Association and devotes a substantial amount of her time helping to shape Nevada legal policy in the domestic relations arena.
Jessica has co-authored numerous amicus briefs to the Nevada Supreme Court regarding important family law issues. She has been published in Northern Nevada Business Weekly.
Jessica is the Lead Editor for the Nevada Family Law Practice Manual, which is the main treatise used by family law practitioners across the state.
Jessica believes that it is important to give back to the community in which we live. As such, Jessica was actively involved in Junior League of Reno and is a member of Leadership Reno-Sparks Class of 2012.
Jessica is also the on-air legal analyst for the Alice morning radio show at ALICE 96.5 FM. Jessica and John also have a successful podcast called "Love Court: Off the Record" where they provide listeners with valuable family law advice.
Jessica understands that within every family law matter there is both a technical and human aspect. She is comfortable in both realms. Jessica is an experienced litigator who handles her cases thoughtfully and aggressively while treating her clients with the compassion and sensitivity
that is necessary when providing legal representation to someone going through an extremely difficult time in their life.
"Divorce is one of the most difficult periods in a person's life. But it is a reality most of us will have to face in our own personal lives in one form or another. While the fact that you are divorcing may be out of your control, the divorce process itself and the ultimate resolution to your case should not be. I can help."
Education:
· Juris Doctorate, University of San Francisco, 2002
· Bachelor of Arts, Political Science, University of Oregon, 1998
Bar Admissions:
· State Bar of Nevada 2002
Civic Involvement:
· Chair, Executive Council, Family Law Section, State Bar of Nevada 2015-2017
· Junior League of Reno, Chair of Provisional and Recruitment 2015
· Leadership Reno-Sparks 2012
· Volunteer Lobbyist for Nevada Justice Association
If you need assistance with your family law matter, please contact Jessica today at (775) 823-0049 or email her directly at Jessica@andersonkeuscher.com.