Alice 96.5 is Northern Nevada's Hit Music Channel featuring the top rated Bill and Deanna in the morning. Alice targets an active 18-49 adult audience. Alice plays today's top artists including Taylor Swift, Jonas Brothers, Katy Perry, Shawn Mendes and more.
Bill and Deanna are very involved in the community with Heart Walk, Step 2 that helps recovering families, Camp Christmas with the Marine Corps Toys for Tots campaign, as well as many other community events. When it comes to social media, Alice is the market leader. The most fun in the morning and hit music all day… Alice 96.5 is the #1 pre-set at home, at work, and in the car.
We also offer digital services combining radio broadcasting, website design, digital marketing, Search Engine Optimization (SEO), Search Engine Marketing (SEM), video, internet audio streaming, social media and assistance in client branding. Learn how we can help you develop a media plan to help your business grow today.
Station Lineup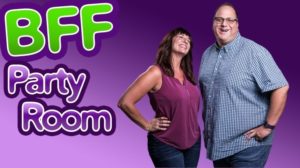 Bill and Deanna in The Morning – 6a-10a weekdays
Reno wakes up every morning to its favorite morning show. Bill and Deanna are a staple of Alice 96.5. From the water cooler to Hollywood Trash, if it's happening, Bill and Deanna are talking about it. The listeners are passionate about the show and it has not only dominated the ratings, but also has won several local awards.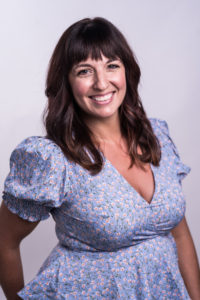 Middays with Deanna – 10am-2pm weekdays
After Deanna wraps up the morning show with Bill, she hangs out with listeners at work or lunch. Getting them through the lulls of the day, she brings topical items to the table, real life stories, inspirational messages and advice on dilemmas everyone can relate to. We welcome you to Deanna's Den, where middays are fun again!
Landon Miller- 2p-7p weekdays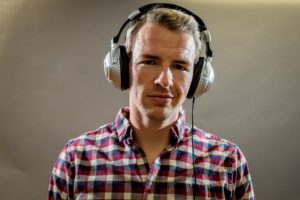 Drive home with Landon Miller on Alice 96.5.  Landon was born and raised in Reno, Nevada, and is proud to call the area his home. Getting off work or being stuck in the Reno evening traffic, Landon will keep you company.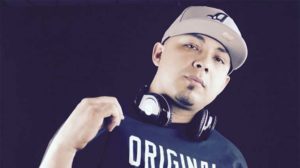 Anthony Chavez – 7p-10p weekdays
Anthony is a long time Reno resident who has been on the air for a long time. No matter if you are getting off work or are just enjoying an evening at home- Anthony will bring you the newest hits!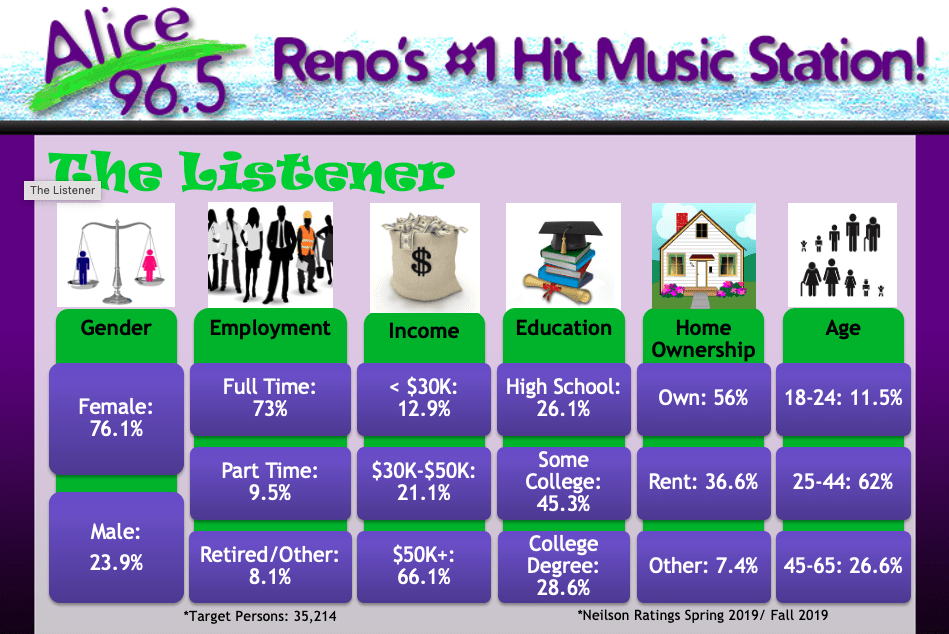 Coverage Map: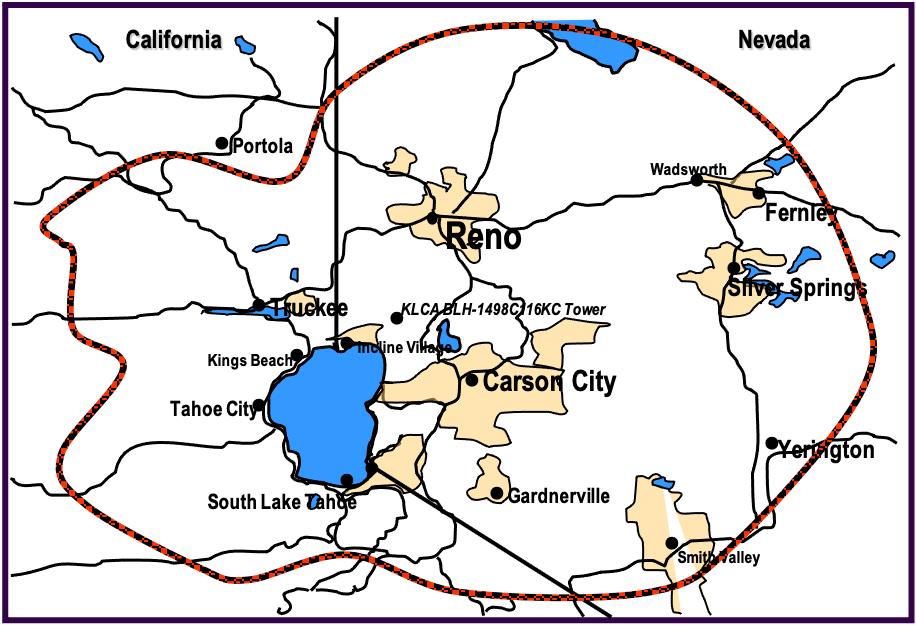 Advertise on this station today!