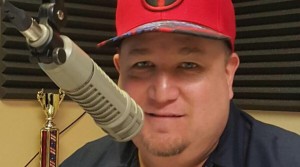 Bobby G
DJ Bobby G originated from San Jose Calif, Left San Jose to reside in Honolulu Hawaii where he DJ'ed nightclubs & was the afternoon drive producer from 2-7 with Scotty B.
He moved to Reno in '94 and DJ'ed in clubs & radio ever since.
DJ Bobby G has been a Reno Resident since 1994 and loves it, but loves his Bay Area Teams Niners, Sharks, Giants & GS Warriors, too. He loves working at Alice 96.5 FM!