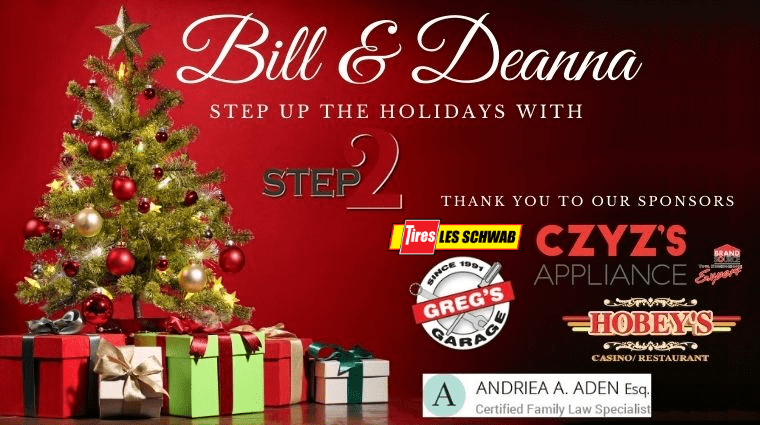 Help us, help the women and families of STEP2 this holiday season with 96.5 Alice New Music First!
This year, due to COVID, STEP2 has asked for our community to support them by donating an item or items directly from their Amazon STEP2 Charity List or making a monetary donation to their cause.
STEP2 recognizes these gracious monetary donations as unrestricted funds.  This funding helps the women of our program in emergency situations to get what they need, when they need it, and in the way that's most useful for them.  Often times it comes in the form of a bus pass, help with emergency food and baby formula, or a trip to the hospital.  Monetary donations can have a meaningful impact on these families.  We are proud to say that 100% of all donations go directly to the women and children engaged in services at STEP2.
Help STEP2 now with a monetary donation by texting STEP2 to 44321 or by visiting STEP2Reno.org/support.
OTHER WAYS TO SUPPORT
STEP2's Jingle & Mingle: A Virtual Gala is taking place virtually on Friday, December 4, 2020, at 6 pm.  The STEP2 team will be going live for a short, one-hour program via a special link provided to all ticketed guests and best of all, each VIP ticket comes with charcuterie and wine from local establishments delivered to your home! Purchase Your Ticket Here