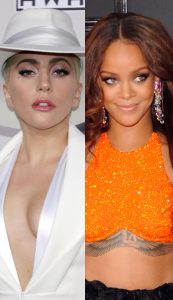 "Dance like no one's watching" used to be something we just said.  Now it's kind of your only option.  A new survey asked 2,000 Americans to pick the songs that make them want to get up and dance, even if they're dancing ALONE.  Here's the Top 10 . . .
1.  (Ironically)  "I Wanna Dance with Somebody", by Whitney Houston
2.  "Billie Jean" by Michael Jackson
3.  "Stayin' Alive" by The Bee Gees
4.  "Uptown Funk" by Bruno Mars
5.  "Dancing Queen" by ABBA
6.  "Just Dance" by Lady Gaga
7.  "Hey Ya!" by Outkast
8.  "Get Lucky" by Daft Punk
9.  "Work" by Rihanna
10.  "Shake It Off" by Taylor Swift
There wasn't much hip-hop on that list, but people said it's the TOP genre that puts them in a good mood.  Hip-hop was #1, followed by rock, pop, country, and EDM.