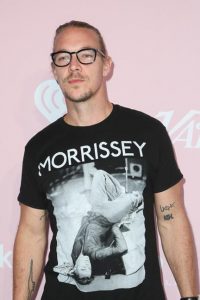 Sia is a dirty, dirty girl, and I like it.  In a recent interview with "GQ", she admits that she hit up Diplo for some casual, no-strings-attached sex.
The two of them collaborated on an album called "LSD" last year, and apparently, she thinks he's hot.
She says, "I wrote him a text, and I said, 'Hey, listen, you're like one of five people that I'm sexually attracted to.  And now that I've decided to be single for the rest of my life and I just adopted a son, I don't have time for a relationship.  If you're interested in some no-strings sex, then hit me up.'"
There's no word if he took her up on it.  Sia is 44, Diplo is 41.
(Page Six)