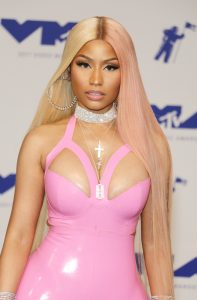 Nicki Minaj was supposed to play at the Jeddah World Fest in Saudi Arabia, but yesterday she announced she's backing out, because of their spotty record when it comes to freedom and human rights.
She said, "While I want nothing more than to bring my show to fans in Saudi Arabia, after better educating myself on the issues, I believe it is important for me to make clear my support for the rights of women, the LGBTQ community and freedom of expression."
Several groups had been asking Nicki to cancel, including the Human Rights Foundation.
After Nicki's announcement, the HRF's president Tweeted, "This is what leadership looks like!"
Liam Payne is also scheduled to perform at the festival.  No word yet from him.
(People)