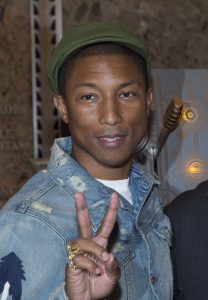 Pharrell is being asked to rename his 'Holi' Adidas collection, because it's the name of a spring festival in the Hindu religion, and some people think it's culturally insensitive.
The president of the Universal Society of Hinduism, said the collection is a, "trivialization of traditions, concepts, symbols, [and] beliefs of Hinduism."  Pharrell hasn't responded, and neither has Adidas.
Here's a promo video that shows Pharrell experiencing his first Holi Festival in India.  And for the record, he seems very respectful of their customs.  But his guides are quite a bit less formal than him.