Alice 96.5's Bill, Connie, and RJ care about the kids
at Renown Children's Hospital and we know you do too!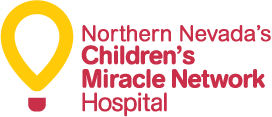 Join us for our 36 Hours for Kids Radiothon
Thursday, March 22nd and Friday the 23rd
to hear stories of hope and inspiration. 
You can be part of the miracles that happen every single day at
Renown Children's Hospital now by becoming a
Miracle Maker by calling 982-5500.
You can also make your donation via text
by sending the keyword "renokids" to 5-1-5-5-5
Donate directly to Renown Children's hospital here.