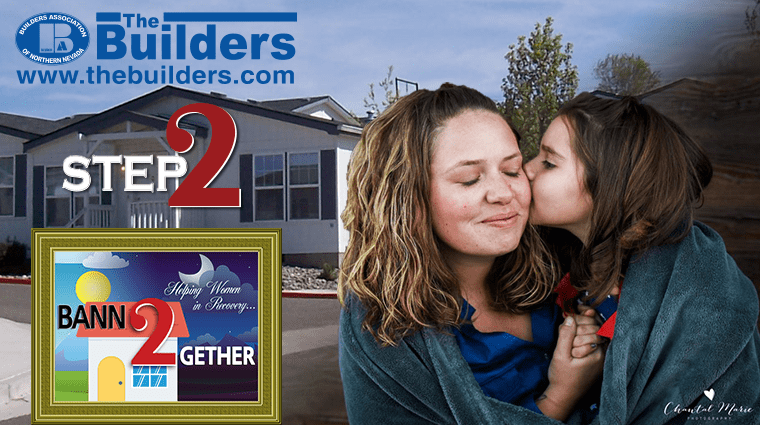 BANN PARTNERS WITH ALICE 96.5's BILL, CONNIE, AND RJ TO HELP
STEP2 MAKE A HOUSE A HOME.  BANN2GETHER FOR STEP 2

The Builders Association of Northern Nevada (BANN), Bill, Connie, and RJ from Alice 96.5 have partnered with local assistance organization STEP2 to help revitalize homes used by Reno-area women who are recovering from chemical dependency.  "The services provided by STEP2 align with our mission of providing affordable housing options for all of our local citizens," stated Androo Allen, BANN's past president.  "A decent home while women and their families are learning life skills to cope with day-to-day living is essential to the well-being of their family unit.  BANN and its members are excited to be a part of this worthwhile program."
Follow Both Teams Progress Here
BANN members have teamed up with the Alice morning show to totally rehabilitate two cottages on the STEP2 campus this year, and have turned the effort into a competition between two teams of builders, subcontractors and suppliers.  While each cottage is touched up after a family moves into the community from their STEP2 experience, this is the first time that the cottages will have received such an extensive rehabilitation.  Teams will be "theming" each cottage, with interior designs and finishes holding true to the cottage's theme.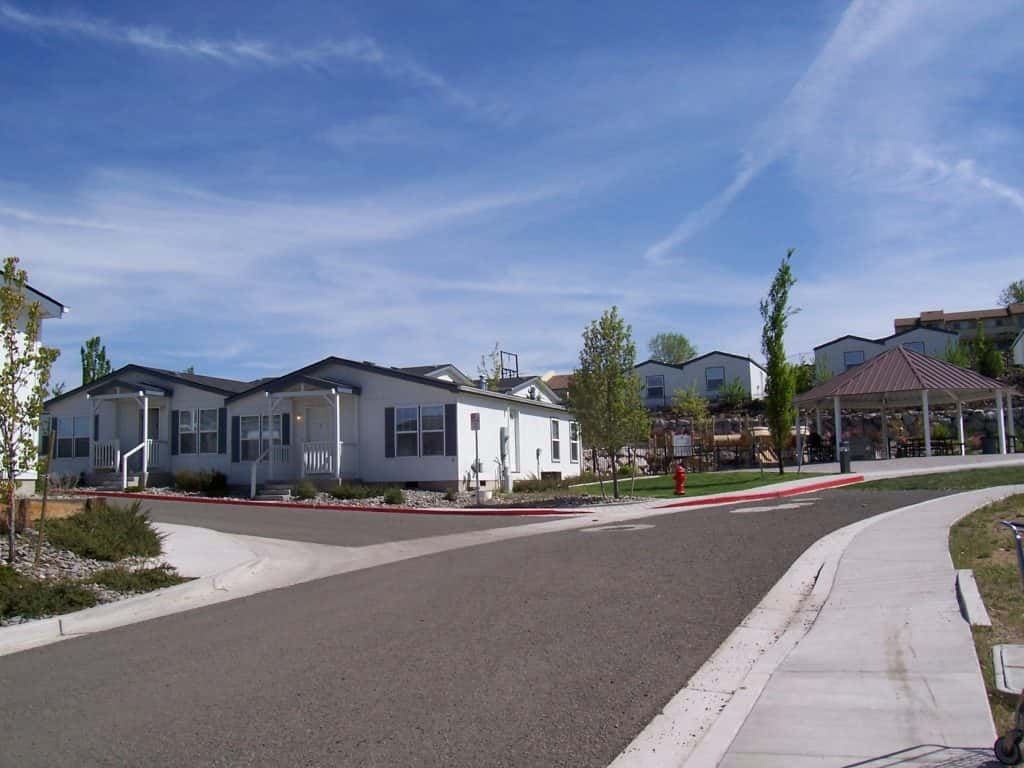 "Builders in our community are known for their generosity," said Allen.  "This STEP2 project exemplifies the spirit of 'building a better community', a credo that our members live and breathe."
The planning of each cottage and the securing of materials donations and labor has already begun, with the grand "unveiling" of the two cottages to take place on November 30th.  Until that time, each cottage's design is a closely guarded secret, with each BANN team working to assure that their effort will "outdo" that of the other.
Listen for updates weekdays mornings with Bill, Connie, and Rj.
Thanks to these great local companies….
Ryder Homes, NV Energy, BRG Homes, First American Title, Toll Brothers, Signature Landscape, Bricks 4 Kids, Denton Cabinet Company, Reno Lumber, Country Financial Insurance, High Mountain Door, Reno Blinds and Repair, Holland & Hart, Square One Solutions, Simpson Strong Tie,  Realm Construction, C&E Builders, D & L Tile, King Bee Construction,  Western Nevada Management, Junk King, Osbourne & Dermody, PHD Construction, Architectural Media Group, West Coast AV, Northern Nevada Homes, Elegant Tile and Stone, Sherwin-Williams, Square One Solutions. COIT Cleaning and Restoration and so many more!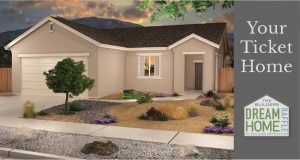 The Builders Association of Northern Nevada and Paradiso Communities are making dreams a reality!
Meet the brand new, beautifully constructed 1,444-square-foot home. Featuring three bedrooms, two full baths and yard maintenance by the Legacy Pointe Homeowners Association, this generously spacious home is a dream come true.
Proceeds from the raffle will benefit the Nevada Military Support Alliance and the Builders Association Charity along with the North Valleys community.
Enter to win by purchasing raffle tickets for $125 each.
Limited to 3,500 tickets.
Our raffle drawing will take place on Saturday, April 27, 2018.
Need not be present to win. All applicable taxes and closing costs are the responsibility of the winner. As a non-profit, proceeds from the 2018 Dream Home Raffle will be donated to 501(c)3 tax exempt charities.