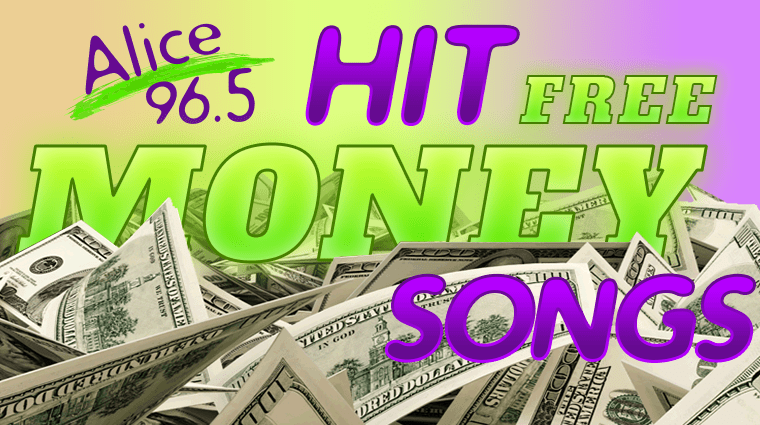 There is Money in the Music on Alice 96.5!
Win your share of thousands of dollars in cash and prizes with the Alice Hit Free
 Money Songs.  Listen to Bill, Connie, and RJ weekday mornings at 7 am for the
Alice Hit Free Money Song of the day.  They will even tell you when we will
play it again later that day.  

When you hear it, be caller 10 at 851-9650 to win $100 in cash and qualify
to win a flyaway to see a spooktacular artist-given away on Halloween,
courtesy of Republic Records

Fun to play, easy to win with your #1 Hit Music Station,
Alice 96.5!